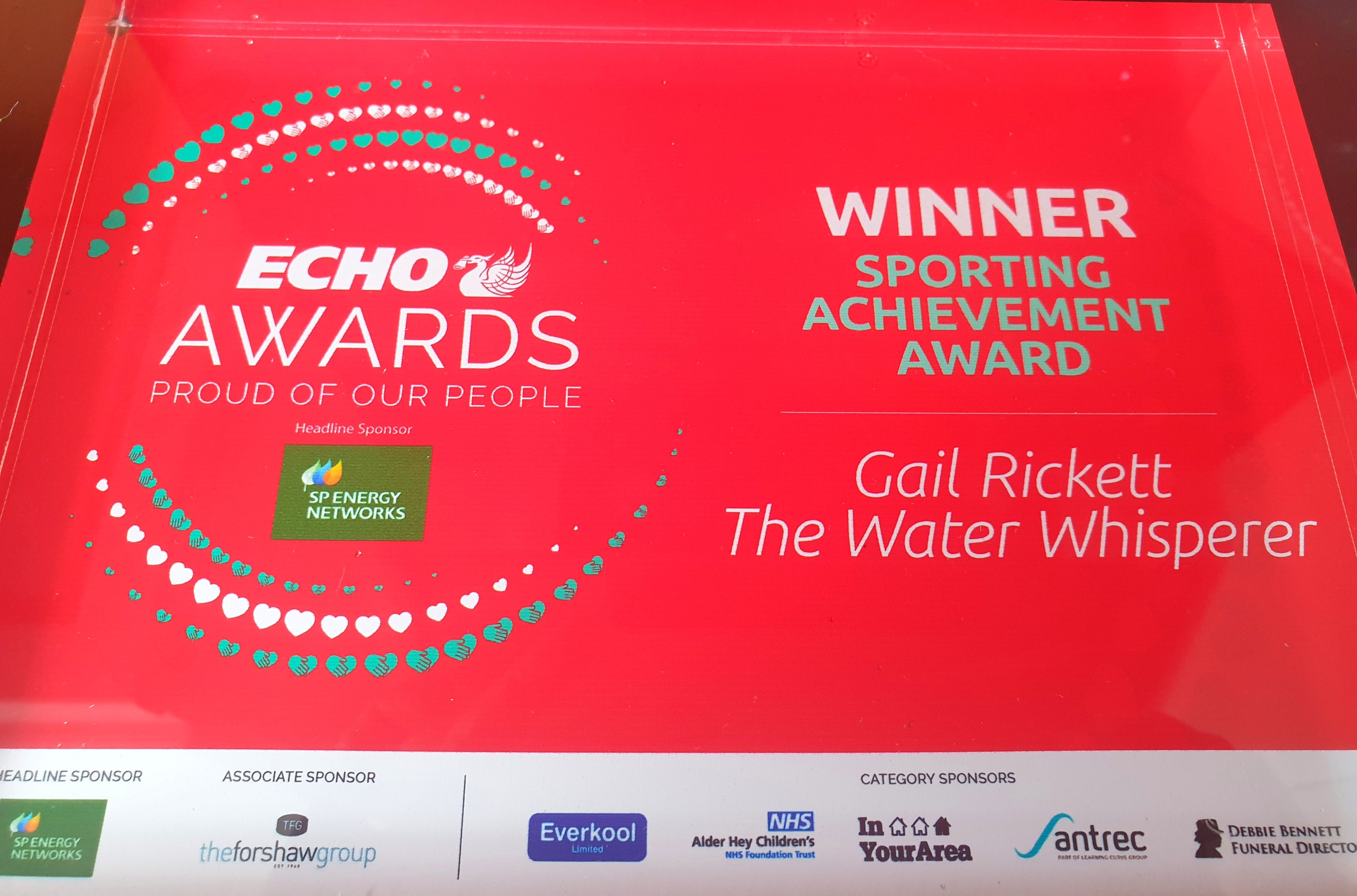 Update
pRESTIGe aWARD WINNER 2023
swIM sCHOOL prOVIDER OF THE yEAr
*****
Presenter & Guest at The Liverpool Echo Awards 2022
Photos Below of
Sporting Achievement Winner
Award 2021
&
SPORTS PERSONALITY OF THE YEAR AWARD- fINALIST
8th Award or nomination either winner or reached the UK finals!
I am honoured to receive this award, its changed from
Sports Personality of the Year Award which Olympic Athletes had won in the past
Thank you so much to The Echo Team for having me back to present an award
& guest star where I was also interviewed.
Fabulous Event & Night!
Big thanks!
Photos of the fantasitc night at The Titanic Hotel in Liverpool
Big thanks to the Liverpool Echo for the award and to everyone
involved in making it happen! It was an amazing night I certainly wish
I could do all again! Please do have a look at the photos below.


Gail Rickett The Water Whisperer 2022 Liverpool Echo Awards Guest & Award Presenter
Craig Phillips & Gail Rickett